Mobile first? I'd rather say it's almost time for VR and AR-first applications! This is just a teaser of my post at Polidea blog.
Why VR and AR are here to stay seems pretty clear but if you are still not convinced, you can check out our previous article. Although AR head mounted displays are not yet commercial ready, there is a huge potential in mobile AR. It's not only a new medium providing innovative ways of displaying content but also an exploration field for designers and developers. What was once 2D flat, now can become a 3D interface and it's time to think how companies should build their products, communication and strategies with the AR-first approach and the VR-first approach. Especially taking into consideration that this new medium can answer specific needs, solve concrete problems and provide truly immersive experiences.
Polidea Smartshop AR Solutions—make the most of your shopping experience!
Now comes SMARTSHOP—our Augmented Reality app that we have developed and designed in Polidea. We wanted to not only discuss the vast potential of AR in the retail industry but actually, demonstrate it! SMARTSHOP gives an idea of how AR might be integrated into an existing shopping space. It was designed and optimized for iOS devices and integrated with ARKit.
What's more, it's already available on AppStore.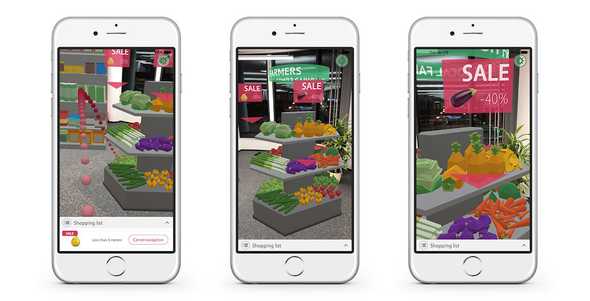 Read original text at Polidea blog.