VR and AR are gaining traction no doubt. This is just a teaser of Joanna's and mine post at Polidea blog.
The whole idea is already deeply embedded in our culture: just think of The Matrix movie or Ghost in the Shell anime, books like Minority Report or Ready Player One (both adapted for movies). We may argue if these visions are even possible but just take into consideration that 10 years ago many doubted if smartphones would ever become popular. How to prove it? Let's take a look at some numbers. One of the hottest topics currently is Mobile AR. It is estimated that there are roughly 380 Million iPhones ARKit-compatible. Google has just jumped into the race with the recently released ARCore.
As of Q2 2017, major manufacturers still see stable sales of VR headsets.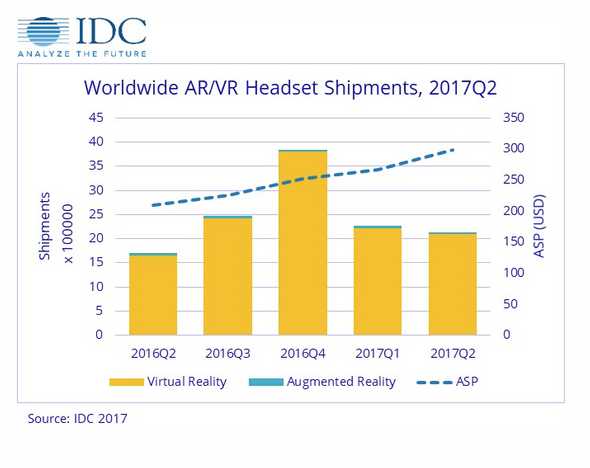 Only in Europe, more than 450 companies work on VR advancements. It's projected that by 2022 immersive content will generate USD 6 billion of revenue.
Read original text at Polidea blog.